Healing Hearts currently cares for over 45 horses, 5 cows, 12 pigs, 10 goats and 10 donkeys. To view more adoptable animals, click on the Petfinder link below.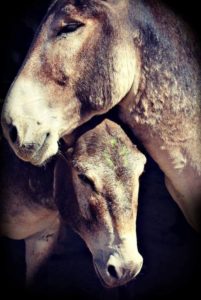 The Donkeys are here!!! We have 10 gelded donkeys ready for adoption! They range from ages 3-6yrs old. This herd is extremely friendly, love to socialize, and lead well. They are UTD on shots and worming. Let us know if you would like to come see them or have any other questions!
Meet our darling, "Smarty Who!" Smarty is a 12 year-old, Off the Track Thoroughbred who has a lot of training under her belt. She responds lovely to cues, easy to handle and has been started on barrels. She would need a more advanced rider. She would make a perfect addition to any herd!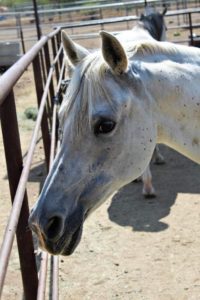 Tango is 10-12yr Arabian Gelding. He stands roughly 15HH. Tango is sweet boy that was saved from a neglect case. He has put on weight and his coat looks so incredible after rehabilitating at Healing Hearts. He had his teeth floated in May. He stands great for farriers, ties and loads. He is not very dominant and does best with a buddy. He is not broke to ride, but extremely smart. Tango just needs that perfect family and he will exceed any expectations!

"Freqquent Flier" Flier is a 21yr Arabian that stands at 15.3HH. She is race broke as she did run when she was younger then did show. She is only halter broke otherwise. She is a sweetie who isnt hard to catch and likes her attention. She hasn't been handled a whole lot in past few years so she can be a lil shy at first. She is great with farriers, loads in trailer fine. She enjoys her baths and treats from our volunteers! Trained would make a good riding horse w time and work!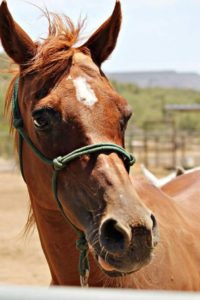 GAA Lie-Shah is a 17 year old Arabian that stands at 15.3HH. She was used for breeding and for show. "Liesha" is halter broke and we have been working with her on training. She is very smart and is quick to pick things up. Her tongue does stick out a bit from a slight twisted jaw. She had her teeth floated at the end of 2015. She can be nervous to load, but, given enough time, she will go right in. She is an excellent learner and would make a fantastic addition to any home. 
If you have any questions on the above horses, please email AWhite@Healingheartsaz.org. To see the rest of our adoptable animals, click HERE!