Healing Hearts currently cares for over 45 horses, 2 cows, 12 pigs, & 10 goats. To view more adoptable animals, click on the Petfinder link here or email amanda@healingheartsaz.org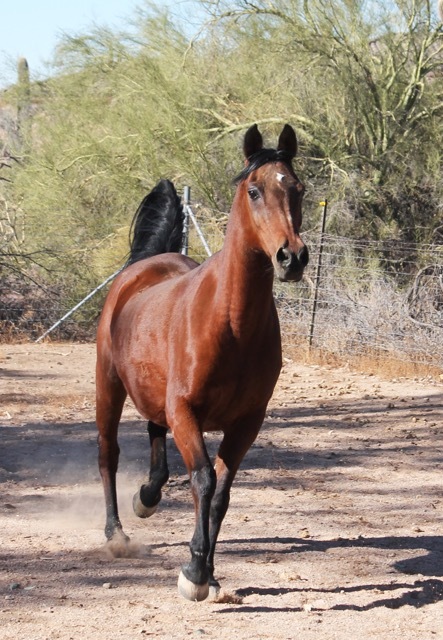 FREQQUENT FLIER
Flashy yet sweet! Freqquent Flier, a gorgeous 24 year old Bay Arabian mare, is sure to make the perfect companion to any family or herd!
Freqquent Flier, has been with Healing Hearts since 2015 and we have loved her ever since! Flier is an amazing, 14.2 hand registered Arabian. Flier doesn't require any special care and at the young age of 24 she is sound as can be! She is great for the farrier, enjoys her turn out time, and loves to be everyone's buddy. This sweet & stunning mare is awaiting the perfect home as a companion.
Adoption fee:$500
Email Amanda@healingheartaz.org to schedule a meet and greet with this amazing mare!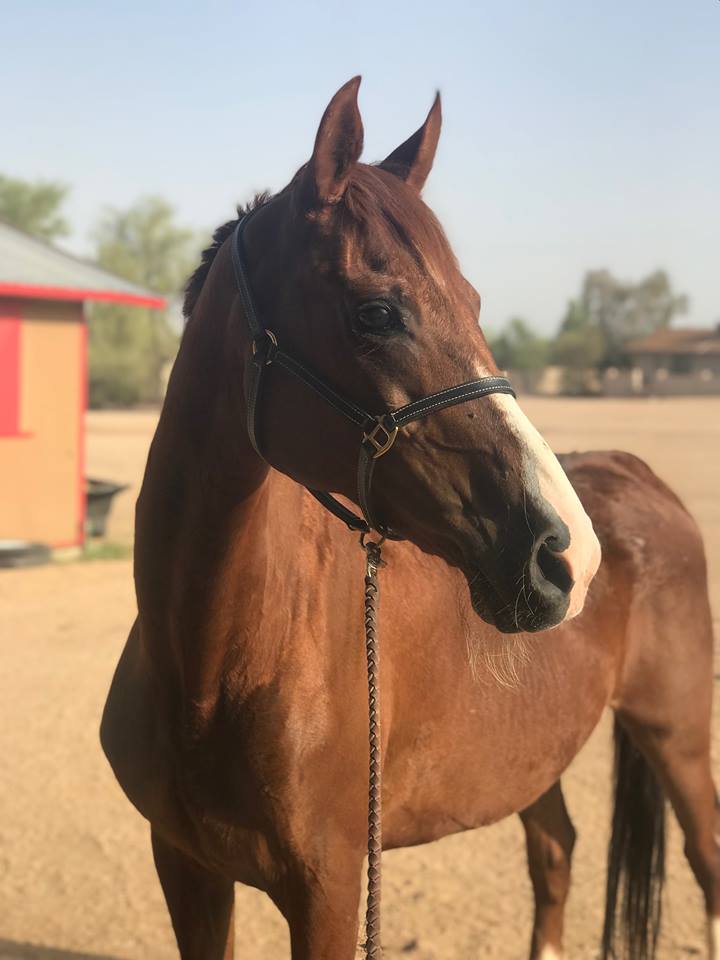 STRIKES FOXFIRE
Will you help Foxy find a forever home?
Our gentle & sweet Foxy has undergone an incredible makeover and is ready for her forever home!
On intake, Foxy suffered from overgrown hooves and was extremely underweight. During her rehabilitation at Healing Hearts, this gorgeous half-Arabian has received a significant amount of hoof care, medical attention and 2 dental exams and floats. This has allowed Foxy to gain the much needed weight she was lacking. Foxy received some form of esophagus surgery in he past that was disclosed to us by her previous owner. It does not effect her in anyway, although you can hear this when foxy gets excited! In her previous life, 22 year old Foxy had an OUTSTANDING show career & won many classes several times over! With her time in the show ring complete, it's now Foxy's turn to be the apple of a forever families eye! It won't take you long to fall in love with this incredibly sweet horse! Foxy would be best suited as a companion horse and your family goof-ball.
Adoption Fee: $500
Email Amanda@healingheartsaz.org t o schedule a meet & greet or to receive more information about adoption.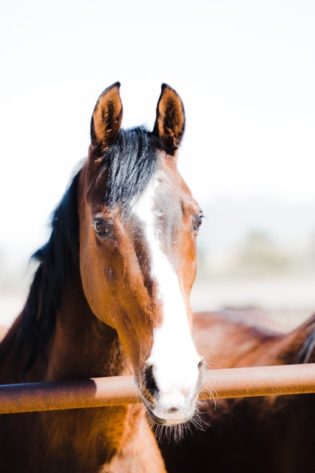 JS BELLE STAAR
It's incredible what food, appropriate medical/hoof care and love can do for a horse. Belle, at 24 years young, has come a long way from the day she was rescued! This highly trained, ribbon winning show horse is just as stunning as the day she was in the show ring! But the best part about this 1/2 Arabian mare? Belle's hilarious and loving personality! Belle is looking to live her golden years with a family of her own.
Adoption Fee: $500
Email Amanda@healingheartsaz.org for more information or to schedule a meet and greet.
AUGUSTA FURY
Augusta Fury was one of several horses that came to Healing Hearts in May of 2018. She was in desperate need of farrier care and additional groceries. Since being rescued, Augusta has made a complete turn around! Fury, who stands 14.2hh, has a beautiful coat, additional weight and her feet are in great condition. Augusta was very nervous when she was first rescue, but now enjoys attention and companionship. We would love to see her in a home where natural horsemanship training is continued. We believe Fury could be a wonderful trail horse. At only 12 years old, Fury has many years left to spend with her perfect family.
Adoption Fee: $750
Email Amanda@healingheartsaz.org for more information or to set up a meet & greet.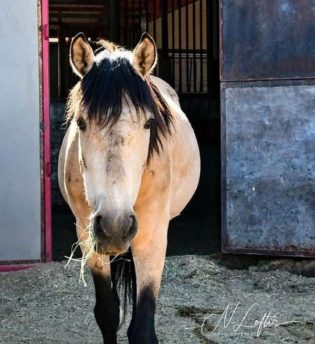 CLYDE
Clyde is a very special boy that came to us from Havasupai Falls roughly 1 year ago. Since rehabilitating at Healing Hearts, we have focused on getting him to a healthy weight, up-to-date on medical and farrier needs, & have slowly worked on ground manners/handling. Clyde's personality quickly came out and he is now much more relaxed and happy. Clyde is 13.2 hands, 7 years old and built quite nice. We believe he was malnourished from birth and pushed extremely hard at a young age, which stunted his growth. Clyde has all the makings to have been a much bigger horse. Clyde will lunge, back up, and has been saddled a few times. He did wonderfully and wasn't sensitive to the saddle! Clyde would do best with someone experienced in project horses. We know this boy will only continue to excel with more one on one attention and gentle training.
Adoption Fee: $750
Email Amanda@healingheartsaz.org for more information or to set up a meet & greet.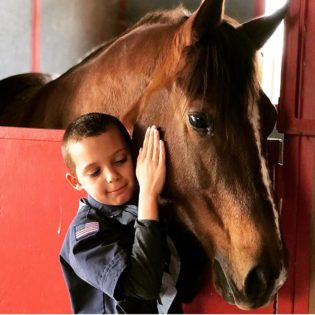 GUNNAR
Gunnar is a gorgeous 15 year-old Morgan x gelding that you are sure to fall in love with. This handsome boy does have navicular, but this doesn't necessarily slow him down. He has been ridden by an intermediate child in the past & is trail ready for light riding. Gunnar is up-to-date on vaccinations and farrier care. Gunnar would do best with other geldings.
Adoption Fee $750
Email amanda@healingheartsaz.org for more information or to schedule a meet & greet.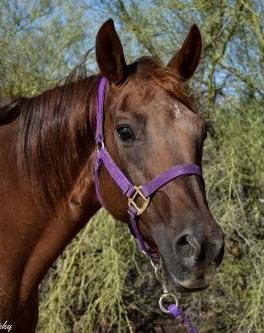 SEDONA
It's time to meet Sedona!
Sedona is an incredible mare rescued from Havasupai Falls in March 2017. She stands 15.3 hands tall and is as sweet as can be. Sedona was used as a pack horse, so she has been through it all! Nothing phases or spooks her. We believe Sedona suffered some sort of injury to her hip or stifle while on the trail. This has left her with a bit of a hitch in her step while under saddle at more than a walk. Sedona would be best suited for light trails or as a companion. Sedona picks up all four feet, bathes and stands like a dream! She is such a good mare! Sedona is a mild cribber, but this is controlled with a cribbing collar. However, she only cribs when stalled. While turned out she cribs much less and is happier overall. Sedonas diet consists of Bermuda and alfalfa pellets and she is an easy keeper on both of these!
Adoption Fee: $750
Email Amanda@healingheartsaz.org for more information or to set up a meet and greet.
To view more adoptable horses, click here