Our Leadership
Betty Welton – President and Founder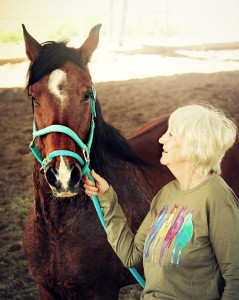 Betty Welton is the President and Founder of Healing Hearts. Betty has an extensive background in the Arizona animal welfare community. As past President and CEO of the Arizona Animal Welfare League (AAWL), Arizona's oldest and largest no-kill animal shelter from 2000-2005, she understands the urgent need for care and prevention of abused animals. Under her leadership, AAWL received a four-star charity rating (the highest award) from Charity Navigator which rates all non-profits for their financial health. Adoptions increased over 100%, an infirmary was added, education programs were initiated and the AAWL cruelty investigative unit was formed. Ms. Welton was instrumental in securing the Maddie's Pet Rescue Project and Spay/ Neuter Project in Maricopa County (a multi-year, multi-million dollar grant to end the euthanasia of healthy companion animals) with AAWL as the lead agency. She also oversaw the acquisition and management of the Arizona SPCA by the AAWL. Her passion for humane education and animal welfare combined with her professional experience will enable Healing Hearts to achieve its mission and make a positive impact within the community.
Betty holds a Bachelor of Science in Criminal Justice from Arizona State University. She is also a Certified Fundraising Executive (2000-2006) through the Association of Fundraising Professionals (AFP). Betty lives in Mesa, Arizona with her four rescue dogs, seven cats, four birds and three desert tortoises.  You can contact Betty via email at: info@healingheartsaz.org.
 Jennifer Brumbaugh – Executive Director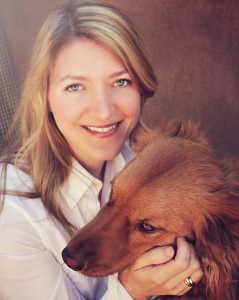 As Executive Director, Jen manages all fundraising activities including special events, direct mail, individual and corporate giving, grants, and planned giving opportunities. Jen also oversees Healing Hearts' human resources as well as marketing and communication efforts which include newsletters, press releases and advertising. She also Co-Chair's the Arizona Coalition for Equines (A.C.E.) Board of Directors.
Jen is a Midwest girl at heart, hailing from the land of Green & Gold, Wisconsin. She received her B.S. in Public Health from The University of Minnesota and pursued her M.P.A. at Southern Illinois University where she earned her degree in Public Administration & Policy Analysis with a focus on Nonprofit Administration. Jen previously served as the Director of Development at Arizona Animal Welfare League and served on the Healing Hearts Board of Directors for five years. She and her husband Rich are the proud parents of five; three children who keep them on their toes and two rescue dogs to round out the family.  You can contact Jennifer via email at jbrumbaugh@healingheartsaz.org.
---
Board of Directors
David Hoffman, ASU
Chair
Susan VanWormer, Community Volunteer
Secretary
Dr. Josh Sosnow, DVM, North Scottsdale Animal Hospital
Treasurer
David Bernstein, BernsteinMurphy
Betty Welton, Founder
Ally Nelson, Ally Nelson PR
Jayne Vatcher, Owner, Cre8ive Events
Taylor Mason, Fine Homes Specialist/Equine Estates, Sterling Fine Properties
Advisory Board
Theresa Dootson, Gilbert Education Foundation
Catherine Gottschalk, Founder, Arizona American Saddlebred Foundation
Dr. Laura Harris, DVM
Roberta Pederson, Community Volunteer
Anne Ruddy, WorldatWork
Claudia Schalk, President/CEO Echo Canyon Equine Foundation, Inc
Dr. Tucker Thomson, DVM